Welcome!
         Welcome to the Indian River Marina in Clinton, Connecticut! The marina is situated about one-quarter mile up the Indian River from the Clinton Harbor where three rivers – the Hammonasset, Indian, and Hammock – converge on their way to Long Island Sound.
The lovely tidal wetland setting is ideal for shallow-draft vessels and allows convenient access for sailing and fishing on Long Island Sound and paddling in the rivers running into Clinton Harbor. Rent a kayak, canoe, or stand-up paddleboard and launch directly into the Indian River, or you can arrange a drop-off to other nearby waters. We also offer very reasonable rates on slips and winter storage.
The marina is located within easy walking distance of historic downtown Clinton where antique shops, restaurants, art galleries, and pleasant quiet streets lined with cottages and restored captains' homes provide a wonderful location for strolls and casual dining.
Reviews
Amy (May 2020)
"Indian River is not only a spectacular location for water sports, but the owners are the most wonderful people. They were so helpful in getting me the best kayak for my budget and skill level, teaching me how to load and strap it to my car, and overall just so friendly and genuine. You feel like a neighbor or friend, not a customer."
Amanda (March 2021)
"If I could give this place more than 5 stars I would. This is a great small business. Everyone was so helpful and friendly. They helped me with purchasing a kayak I've had my heart set on for so long."
Gina (June 2020)
"Indian River Marina and Kayak is awesome. Went today and I cannot say enough about the owner and staff. Everyone was so nice and helpful. Simply a gorgeous, relaxing day enjoying being on the water."
Will (April 2020)
"This place is a gem, whether you're looking for tours, rentals, or boats to purchase. I'm looking forward to recommending them and shopping there again."
Daniesha (September 2020)
"I LOVE this place!! The owners and staff are so kind!!!!! The atmosphere is friendly and inviting! The kayaks are clean and well cared for! My boyfriend and I drive 1 hour and would not choose anywhere else to go! 10/10 recommend!"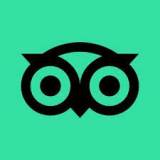 Tripadvisor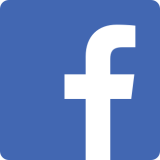 Facebook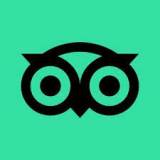 Tripadvisor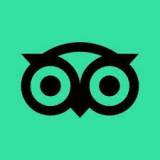 Tripadvisor
Tripadvisor
The 2022 kayak and SUP rental season begins on Friday, May 27!! This Spring we are open for sales Wednesday-Sunday from 11am-4pm or by appointment. Please call Chris at 860-558-4750 or Sarah at 860-304-7055 for more information. We are an authorized dealer for Current Design, Dagger,  Pelican, Perception, Stellar, and Wilderness Systems!  We offer
FREE DEMO RIDES
!  Something big box stores don't offer! You can also check out our online inventory of kayaks! Check out our sunset paddles, moonlight paddle and our 8th Year Anniversary Sale & Demo Day event! Call Indian River Kayak at 860-664-3704 to reserve your kayak for the best seat on the Connecticut shore. We are looking forward to the 2022 paddle season!